…

rediscovering wellness and restoring hope in the Parkland/Coral Springs community.
Eagles' Haven Wellness Center opened in March 2019 to rediscover wellness and restore hope to the Parkland/Coral Springs community following the tragic school shooting. To begin the healing process, our compassionate clinical team provides wellness experiences, yoga, creative art classes, meditation, dance, crisis support, case management, support groups, free of charge to nearly 700 students, parents and teachers, all in one beautiful spa-like setting.
Eagles' Haven is happy to report that we have installed the MistShield non-toxic air filtration system to provide sustainable air cleaning and disinfection in our wellness activity room.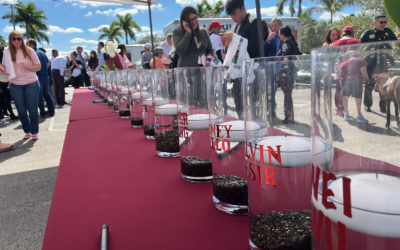 PARKLAND. Fla. (CBS12) — It's been five years since 17 lives were lost in the deadly shooting at Marjory Stoneman Douglas in 2018. In Coral Springs, the Eagles Haven Wellness Center hosted an event that focused on love and service. Eagles Haven is a community wellness...
read more
Eagles' Haven Brochure
Please click the button below to view and download our brochure. A new window will open where you can preview and download a PDF version of our brochure straight to your desktop.
VIEW BROCHURE